Boluda Maritime Terminal Tenerife is located in the Port of Santa Cruz de Tenerife (Canary Islands), on the El Bufadero Quay, a strategic meeting point for freight traffic between Europe, South America and the west coast of Africa. This logistical point of distribution of goods inaugurated in 2000, operates 100% of the traffic of Boluda Lines on the island of Tenerife, as well as traffics of other important shipping companies.
The facilities of Boluda Maritime Terminal Tenerife have three berthing lines of 478 metres, an area of 110,500 square metres and a depth of 14 metres. It provides 240 connections for refrigerated containers and moves 300,000 TEUs/year. It also provides an in-built workshop and a spare-parts warehouse.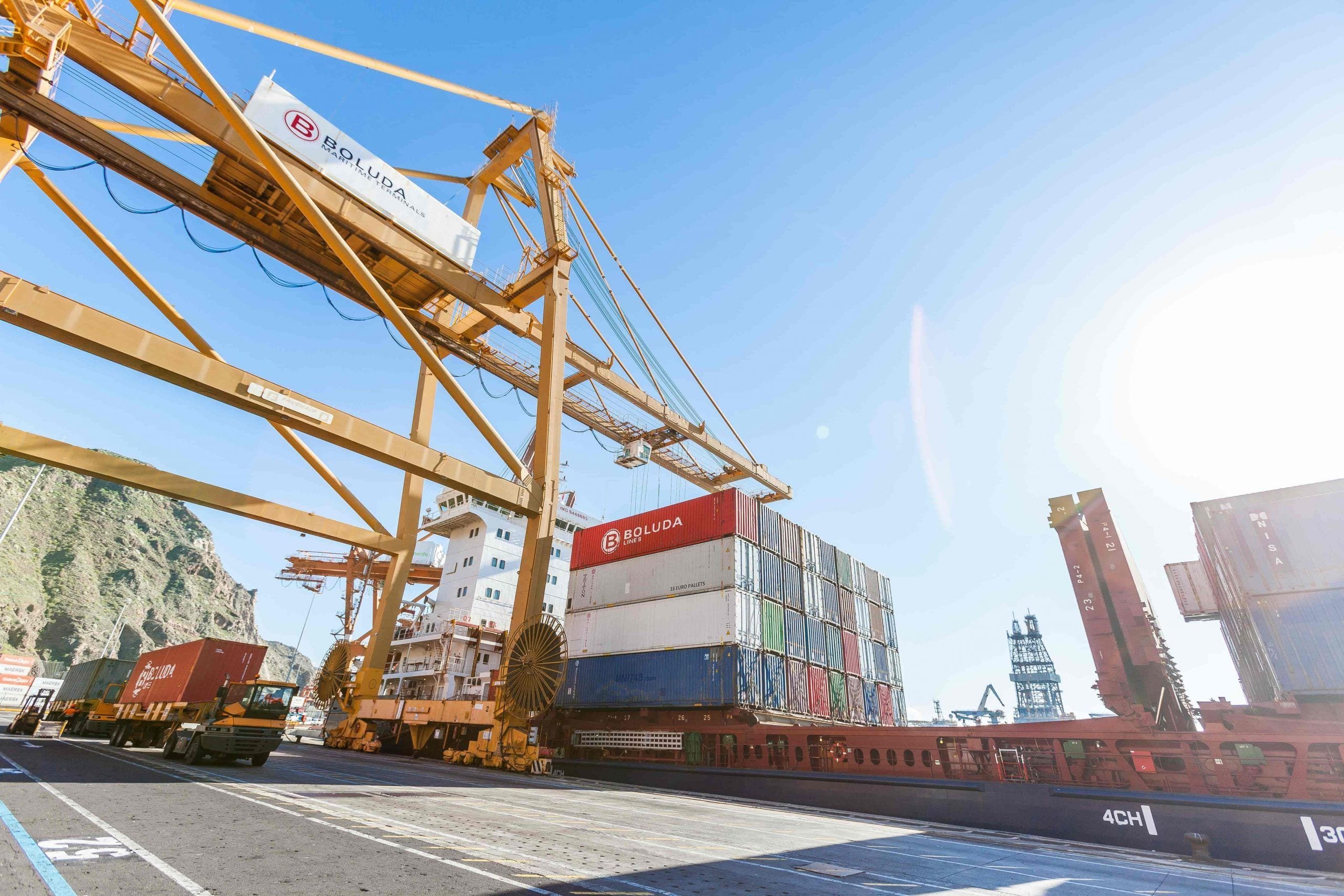 The location and characteristics of the new container terminal in the Port of Santa Cruz de Tenerife have made us the leading logistics platform in the Atlantic to provide service to the West African area.
Our facilities and equipment give us a capacity of 620,000 TEUs/year. The terminal has been designed to provide service to the newest vessels. The positioning of the containers is fully automatic and controlled by GPS.
The terminal operates to the highest European quality, safety and security standards. This gives our customers the best guarantee for good service.
We do not lose sight of the long-term when managing every road, corridor, harbour, railway and airport.