Ports and Services
The Port Authority of Santa Cruz de Tenerife is one of the 28 members of the state-owned Spanish port system and currently manages the ports of Santa Cruz de Tenerife, Santa Cruz de La Palma, Los Cristianos, San Sebastián de La Gomera and La Estaca.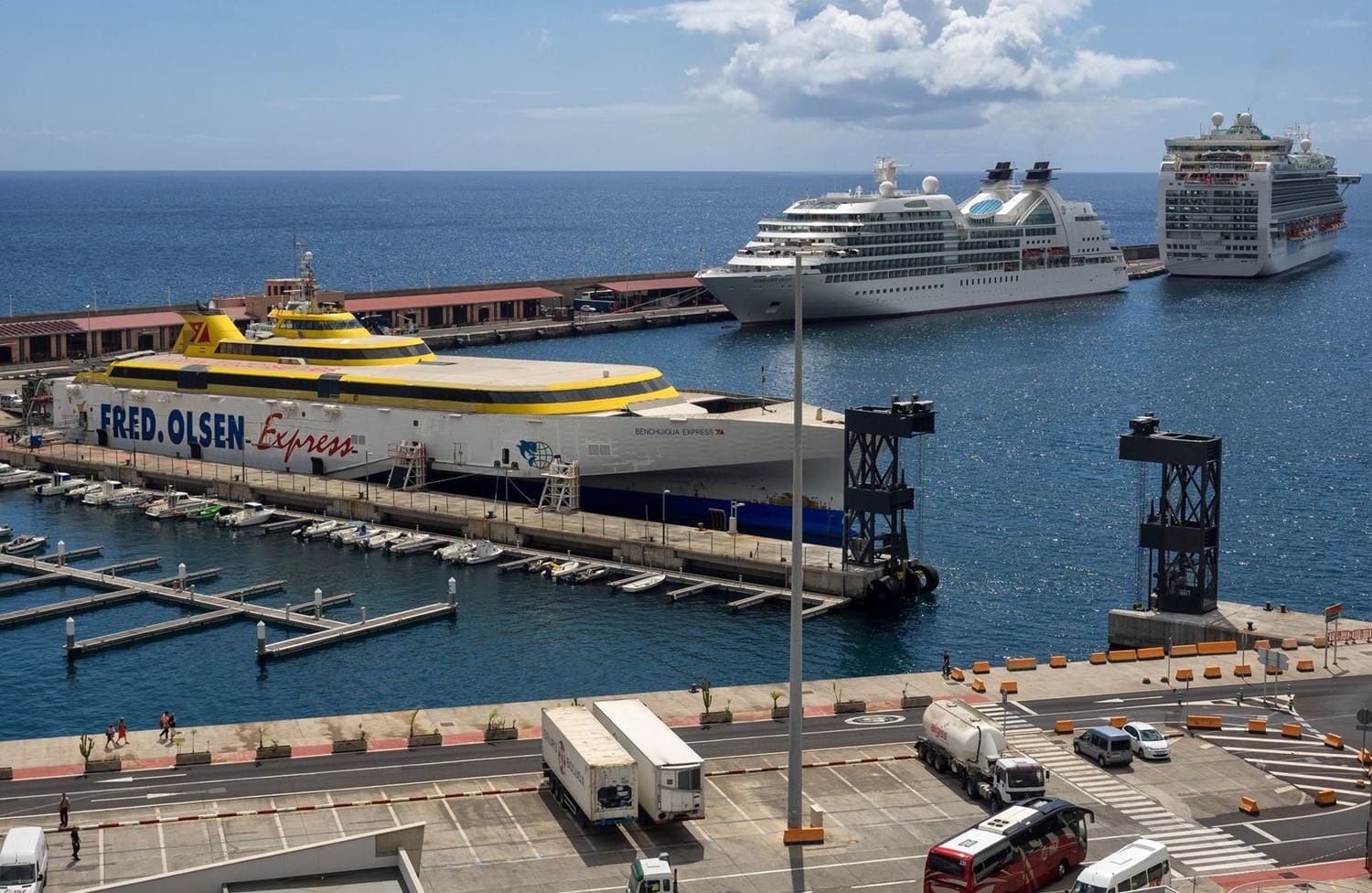 More than just a port
The Port Authority of Santa Cruz de Tenerife believes that social responsibility is an integral and essential part of its own organisation and of each of the services it provides. For this reason, it establishes its commitment to implement this policy addressed to all its interest groups.
Vision, mission and values

The Port Authority of Santa Cruz de Tenerife is a public entity under the authority of the government agency Puertos del Estado, which manages six ports of public interest in the province of Santa Cruz de Tenerife.
We protect our environment
We want to be recognized for exemplary environmental performance that incorporates pioneering and innovative techniques in the prevention and improvement of biodiversity and local resources.
We invest and look for new projects
We are always thinking about growing and improving our infrastructures to provide the best and extensive service with the latest technologies.
We care for people
People are our main competitive advantage. We work so that they share our vision, feel the protagonists of our projects and are proud to work in Ports of Tenerife.
We are a public agency for a public service
Respond actively to the real needs of the Canary Islands Community by integrating both the Port Services and the physical space where its activity is carried out with activities of high economic, social and environmental impact.
Efficiency, economy and productivity
The Port Authority of Tenerife carries out its responsibilities efficiently, economically, productively and safely by promoting industrial and commercial activities related to maritime or port traffic, including: optimising the economic management and management of the port service area and port uses.
Transparency
Convey trust and ensure ethical and transparent behaviour at all levels of the organisation.

One of the values of the Port Authority of Tenerife is to contribute to its ports being close to the citizen, giving an added value to the city.
In order for students to understand the importance that ports have had and have in the development of the Archipelago, the Port Authority of Santa Cruz de Tenerife, through the educational programme "Conoce Nuestro Puerto", offers them to take a guided tour of the port facilities.
La Autoridad Portuaria de Santa Cruz de Tenerife participa este año en la principal cita europea del sector de cruceros, la feria Seatrade Europe, que arrancó ayer en Hamburgo, Alemania, y finalizará mañana viernes 8 de septiembre.
read more
Collaborating organisations